This week The Full Scottish looks ahead to a weekend of Scottish Cup action. We also ponder whether Queens Park will suffer the same fate as Gretna if they get promoted.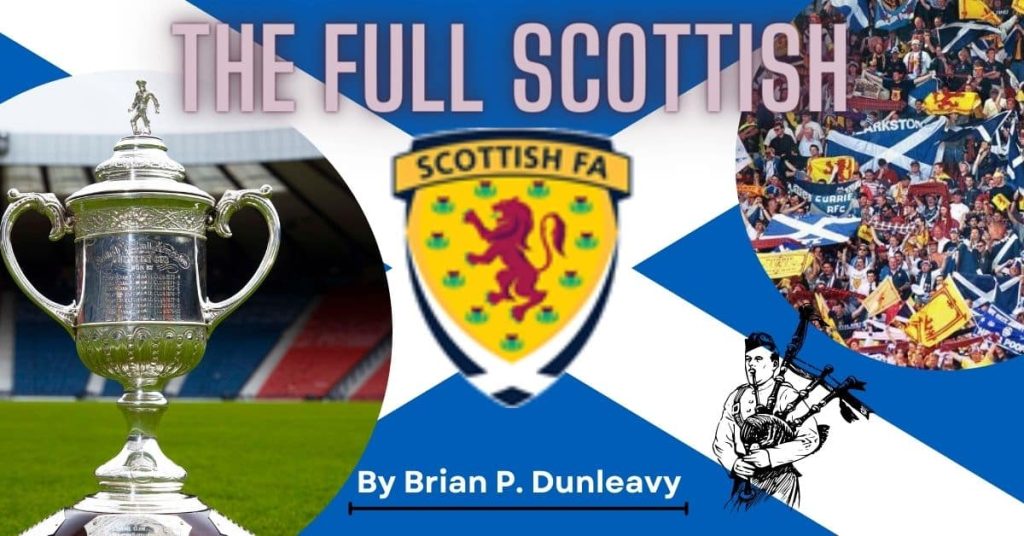 Several Premiership sides face lower-league competition in Scottish Cup play this weekend. Most notably, Celtic are hosting Greenock Morton. For the record, Rangers take on St. Johnstone and both games are on ESPN+. It's as good a time as any to remind readers less familiar with the game in Scotland that promotion within the leagues can be a case of "be careful what you wish for."
Long-time watchers of the Prem will remember the tragic tale of Gretna, a lower-league side that earned repeated promotions in consecutive seasons, before landing in the top flight in the mid-2000s. Unfortunately, it was that last leg of the journey that ended up being their undoing. With their ground not up to SFA standards (insert joke here), Gretna were forced to share with Motherwell.
A simple look at a map will reveal the problems there, with Fir Park a good 75 miles from Gretna. That affected attendance, obviously. Plus, there were the costs associated with the groundshare. Gretna went into administration and failed to complete the season. So, for Queen's Park, which currently sits first in the Championship, the good news is they're on target for promotion.
The bad news? Queens Park are on target for promotion.
Now, to be clear, Queen's Park, which faces Inverness CT in Scottish Cup play later this month, aren't Gretna. The club, which only went professional in 2019, is well-run and seems to be on sound financial footing. After using Hampden Park for many years, the side have hosted most first-team matches in recent seasons at "Lesser Hampden," a 2,000-seat facility adjacent to the national stadium.
In addition, former Hibs chief executive Leeann Dempster is running the show, which means the club are in capable hands (at least in theory). Former Celtic reserves coach Tommy McIntyre is now in the same role at the southside club, which has a long history of developing young talent.
Still, none of that means Queen's Park are ready for prime time, or at least the Premiership. More than halfway through the 2022-23 campaign, they may learn if they are soon enough.
---
Watch Celtic on TV this weekend
Check our schedule for all upcoming Scottish games on US TV
---