PSG have announced the arrival from Barcelona of Neymar to the team. The Brazilian striker became the most expensive football signing (200 million pounds) ever when he signed a five-year contract in the presence of the Club's representatives. Neymar is now committed to the French capital's club until June 30 2022.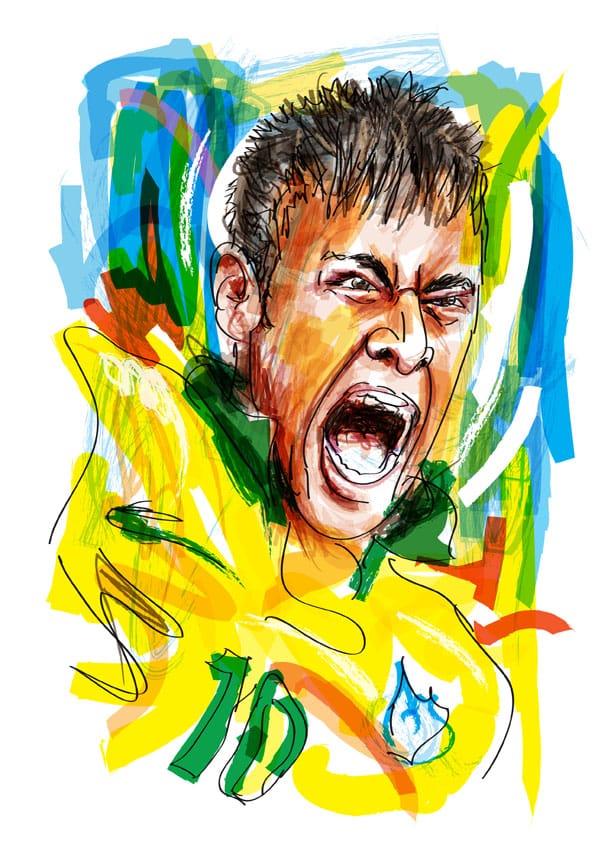 Icon
Arriving from FC Barcelona, the former Santos player is widely considered to be an icon in world football – one of the top three players on the planet who has played at the very highest level for the past five years.
At 25 years old, he has already been selected for the Brazilian national team 77 times, scoring 52 goals. As captain of the national team, Neymar da Silva Santos Junior has emerged as the leader of a team aiming to win its sixth World Cup in 2018. Wearing the Brazil jersey, Neymar has already carried his country to its first Olympic title at the Rio Games in 2016.
Enjoying immense popularity across the world, Neymar, admired by all for his extraordinary technique and decisive play, has already achieved 15 titles at club level. His arrival into the Paris Saint-Germain family emphasizes more than ever the club's aims to rise to the top of world football.
"I am extremely happy to join Paris Saint-Germain," said Neymar after signing his contract. "Since I arrived in Europe, the club has always been one of the most competitive and most ambitious. And the biggest challenge, what most motivated me to join my new teammates is to help the club to conquer the titles that their fans want. Paris Saint-Germain's ambition attracted me to the club, along with the passion and the energy this brings.
Challenge
I played 4 seasons in Europe and I feel ready to take the challenge. From today, I will do everything I can to help my new teammates, to open up new horizons for my club and to bring happiness to its millions of supporters around the world."
"It is with immense joy and pride that we welcome Neymar to Paris Saint-Germain," said Nasser Al-Khelaifi, President of Paris Saint-Germain. "Neymar is today one of the very best players in world football. His winning mentality, strength of character and sense of leadership have made him into a great player.
He will bring a very positive energy to this club. In six years, we have built a very ambitious project that has already taken us to the highest level of national and European football. Today, with the arrival of Neymar, I am convinced that we will come even closer, with the support of our faithful fans, to realizing our greatest dreams."