The Philippe Clement era at Rangers starts on Saturday, with Hibernian providing the new Belgian bench boss with his first test at Ibrox. Needless to say, to quote a popular film, 'failure is not an option.'
But Clement doesn't need us to tell him that. The former Monaco, Genk and Club Brugge manager arrives in Govan with an outstanding track record in two very competitive leagues.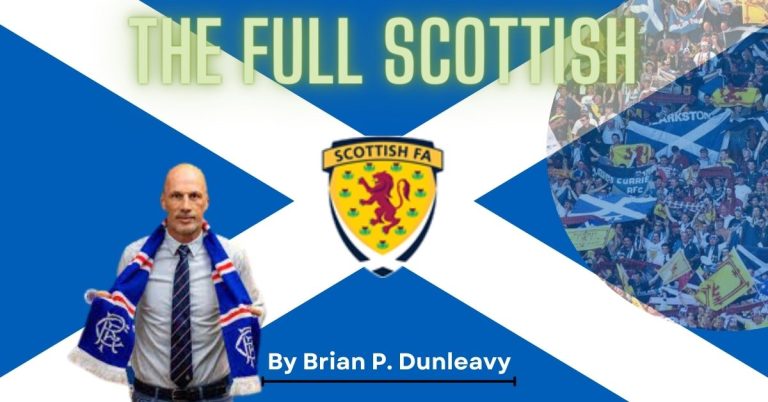 And, the self-described "football animal" already knows how to win a presser, telling the gathered media earlier this week during his official unveiling that he wants "dominant football and to win everything" at Rangers.
"My objectives are always to win," he said. "I want this mentality for the dressing room and create more winners. I don't have a crystal ball and I'm not a magician with a wand, but I know we can make the players better."
The cynics might say—and who isn't a cynic in Govan, with 'Gers seven points behind Celtic after just eight matches played—they have nowhere to go but up. Still, his comments to the media certainly checked all the boxes.
"I like … to play attacking football with a lot of changing of positions, but with a good structure so you don't lose stupid goals on transition," he said.
He added, "I want to create the best technical, tactical, physical and mental team of the league in the next couple of months. If you do that, results will follow."
He also promised to "work day and night with the players" to instill confidence in those who "started to do the wrong things" in matches under his predecessor, Michael Beale.
Perhaps more importantly, club CEO James Bisgrove said Clement will have the backing of the board during upcoming transfer windows, though the new gaffer said, "I don't want 10 new players every year and make lots of changes. I want to find how to get the best out of people, [though] some positions might need to be strengthened." 
From the outside, though, there are a couple of red flags. For one thing, Bisgrove said Rangers still plan to hire a technical director and that said appointment is "imminent." Clement said he is on board with that and suggested that it indicated the club has a long-term plan.
Those feelings could change, though, depending on the appointment.
Also, it's worth remembering that the last two men to occupy the Ibrox dugout, Giovanni van Bronckhorst and Beale, came with strong CVs and made it less than two years between them before getting the sack. 
Clement, too, was sacked by Monaco in June after 18 months in charge after they finished sixth in Ligue 1. 
"I want players who are not afraid to fail, to make mistakes," the new manager said.
There are a lot of people hoping that's the last time the words "fail" and "mistakes" appear in the same sentence as the name "Clement."