With the end of 2016's internationals, so Gareth Southgate's spell as caretaker manager comes to a close and England can close the door on yet another grim year that opened so positively in March – remember when they won 3-2 in Germany and everyone decided that Roy Hodgson – remember him? – was going to lift the European crown?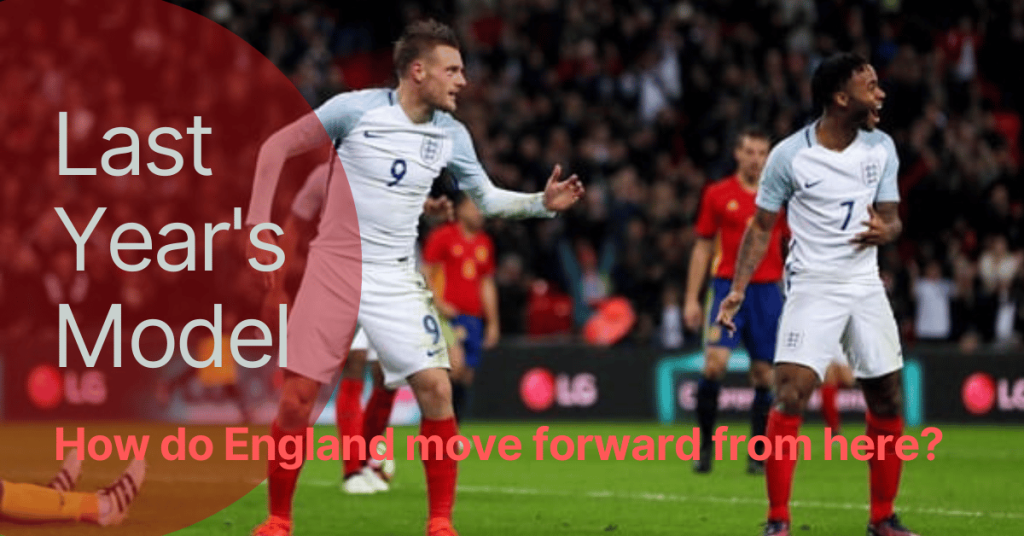 An hour into this week's friendly with a shadowland Spain, already a shadow of their former selves anyway, Southgate was being similarly anointed as a genius with England 2-0 up, only for Hodgson's three month fall to be compressed into 30 minutes for the current pretender to the throne. After Spain had dictated that last half hour, culminating in two late goals to earn a draw, suddenly Southgate wasn't quite so shiny a prospect after all.
Quite why that should be is hard to fathom because the truth of the matter is, across four games, we have learnt next to nothing about him. Against pretty weak qualifying opposition, he has taken seven points out of nine, including a woeful display in Slovenia and a sound win over Scotland that might have been rather closer had the Scots been able to field anyone resembling an international striker.
England are on course to qualify for the World Cup, so in that sense, Southgate has done his job, it's a six or seven out of ten mark for him.But while that was his focus, in doing it, he has taught us nothing other than his philosophy is that England should play out from the back. It's a nice idea, but you have to have players that can do it and, on the evidence so far, no jury would be convinced.
Stones, for example, looks as if he will be a fine player one day, but not yet. An inability to keep the ball throughout the side persists, something that came back to haunt them after an evening chasing Spain ended in a tiring side chucking in two late goals.
World Cup
So far, so exactly the same as virtually every other England manager. After all, over the last 30 years, the reigns of Taylor and McClaren apart England have had little real problem in qualifying for tournaments. Often, we've won the group handsomely and, as with that Germany game in March, we've sometimes played really well and beaten good sides in friendlies. And then been hopeless when it matters.
What England need – apart from the humility to accept that at present, this is a young side that might evolve but is nowhere near world class yet – is a tournament manager, and that is something altogether different. And on that front, Southgate's record fails to impress.
He took England's U21s to the 2015 European Championships and promptly finished bottom of the group, failing to advance to the knock-out phase. While you can level some blame at the quality of player we have, the coach must take some flak too, and it's in the area of changing player mentality that the next England coach needs to excel.
Southgate's willingness to leave Wayne Rooney out suggested he won't shy from the big decisions, but it goes far deeper than that. He has to build a squad of serious young footballers who are dedicated to performing, winning, and, within the English culture, that seems very hard to do.
Vardy Celebration
Spain provided a perfect cameo of that in the second half when Jamie Vardy scored and the team then performed a pre-arranged celebration, the mannequin challenge. I'm well aware that criticising that leaves you open to be called a killjoy and the like, but I think there's a particular need among English footballers to feed their narcissism all the time.
You'd think after ending a goal drought, Vardy would be that thrilled, he'd simply race await in exultation. But no, he and his colleagues, instead of being caught up in the game, were caught up in creating a front page photo.
Once substituted, it was clear that all the talk on the bench had been of the celebration, a dullard laddishness on display that is maybe fine if you've just made it 4-0 in the 89th minute, but not when there's a game still to win.
England's players give the impression that they are wrapped up in themselves, not in the game and so can it be coincidental that all too often, against good opponents, that ends in failure, because they care more about themselves, their celebrity and the impression people have of them than they do about winning?
Showboating
If Southgate went into that England dressing room at full-time and ripped the paint off the walls, told them that anybody indulging in showboating ever again would have no England future and that anybody who won't give themselves to the cause with the level of seriousness that has served the likes of Germany so well need not bother turning up again, then he's as good a man for the job as there is.
But seemingly, at the moment, the biggest plus point in his favour is that the press have decided that he is a man that they can do business with. And after the media's role in shaping rather more important matters in the last few weeks, I think we can all agree that having them help to decide anything is a bad idea, don't you?