And so Euro 2021 is all over and it's another English tale of woe from the 12 yard mark. A goalkeeper guesses right, another goalkeeper guesses wrong and it could all be different but in the end – and fairly unusually for the Euros – the best side won the competition. Having beaten Belgium, Spain and then England in front of their home crowd, and having played much of the competition's signature football, there will be few who would begrudge Italy their triumph. They have been exhilarating to watch at times, been ruthlessly professional at others and are worthy champions.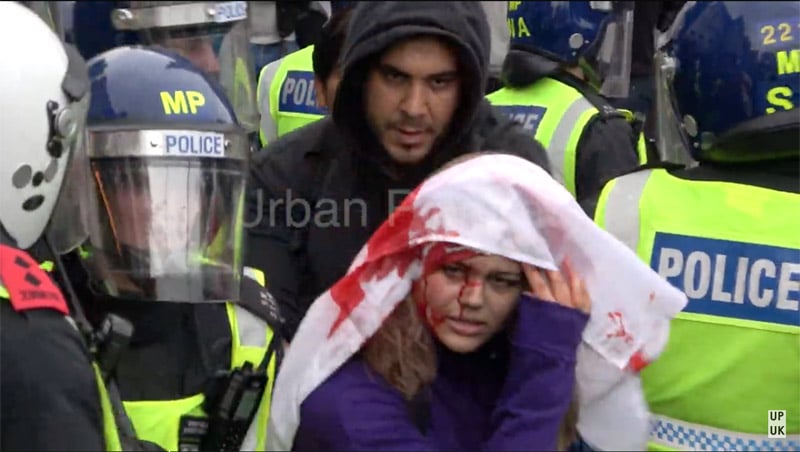 Euro 2021 Final: We Need To Talk About England
By Dave Bowler 
From an England perspective, it was all a little too familiar, even from the most recent examples. Shades of the 2018 World Cup in that as soon as they met a genuinely world class side, they were unable to beat them. There is no shame in that, that is the experience of most countries at big tournaments – the deeper you go into them, the less mugs there are, and most of the time, there'll be at least one better than you. Even Brazil, Germany, Italy have lost out in many, many more tournaments than they've won.
But it does feel as if a massive opportunity has been lost. Effectively playing a home tournament while every other country was jetting all over the continent in a time of Covid, without even the luxury of having a base in the host nation? No country has ever had such an advantage in any tournament and in the end, it slipped through the fingers, despite the rocket boost of that early goal and a first 25 minutes where they were well on top.
If there is a criticism to be laid at their door, it's that as a group, they are a little mentally soft, maybe because they have life too easy in the PL. There is no edge in that team, it's all a bit nicey-nicey. If you go back to 1966, they were good blokes just like the current squad, but Jack Charlton, Ray Wilson, Alan Ball, Roger Hunt, Nobby Stiles, George Cohen had the devil in them as well when they got on the pitch. You had to kill them to beat them. Chiellini, Bonucci, they're the same today. There's nobody like that for England.
Qatar Challenge For England
Of course, this is a young England team that has plenty of time to acquire that and to come again. That said, I'm not sure the conditions in Qatar are going to suit them next year, even in November, and the next Euros are being held in Germany. Even if the Germans are currently fielding their worst side since Euro 2004, remember what they did back then in a home World Cup two years later? Maybe England should target the USA / Canada / Mexico World Cup in 2026?
What has been of more lasting significance amid this tournament is that it has laid bare what a desperately troubled country England is, one that has a terrible and apparently insoluble drink problem too. The scenes across London in particular from Sunday morning onwards were depressing at best and inevitably, far worse as the day wore on as – who'd have guessed? Those who had been drinking since nine in the morning turned violent. Leicester Square in London looked like a bomb site, there were fights inside Wembley Stadium itself and plenty of town and city centres were trashed before and after the game.
When you add that to a month of booing opposition national anthems, booing their own players for taking the knee, directing a laser pen into the face of Kasper Schmeichel as he prepared to face a Harry Kane penalty and you'll see that a sizeable section of the nation's support has not covered itself in glory. If I were on the FIFA executive, any thoughts I might have had of voting for England as hosts of the 2030 World Cup would have just gone out of the window. At least until the next brown envelope gets delivered.
Disturbing Scenes At Wembley
Just as disturbing is that this behaviour – by a minority, but a pretty hefty one – has been egged on by the Boris Johnson government. Both he and his Home Secretary Priti Patel attacked the "gesture politics" of England taking the knee and refused to condemn those fans who booed them for doing so.
Today, they are of course condemning the racist attacks on Saka, Sancho and Rashford as though there was no possible connection between the two things – arsonists condemning fires. The government has also been using the bread and circuses of the last month to introduce all kinds of draconian laws such as all but banning protest and criminalising the national lifeboat charity if they dare to rescue refugees from drowning and bring them into the UK.
If you want an example of how far England as a country has fallen, then consider this. We've spent weeks lauding a group of footballers simply because they are seemingly decent people and not a bunch of absolute tossers – though they weren't saying that about Walker and Grealish when they were breaking lockdown and booking hookers or crashing cars mind you.
But shouldn't being a decent person be the absolute minimum we expect from everyone in society anyway? That we are surprised when a group of 20 somethings turn out to be good people says a very great deal about the subterranean level of expectations we have in England for the conduct of our society.
1966 And All That
As a comparison, over the years I met and interviewed seven of the World Cup winners, every one of whom was a great bloke. But being a great bloke wasn't their USP in 1966, because people were expected to be like that. This is a terrifying country nowadays if this is the way that standards have collapsed.
In the end, losing to Italy was so very, very English, part of the great national pastime of snatching defeat from the jaws of victory – just like Brexit when, had the referendum gone the other way, England might finally have embraced the 21st century rather than continuing to be mired in the 19th and its dreams of Empire instead.
Well here's a message to all those who are struggling to climb out of their beer and vomit stained England flags this morning. Britannia no longer rules the waves. Not even with Gareth Southgate at the wheel.