The death of Ian St John robs football of a man who served with distinction on both sides of Hadrian's Wall in a playing career that saw him reach the very top of the tree.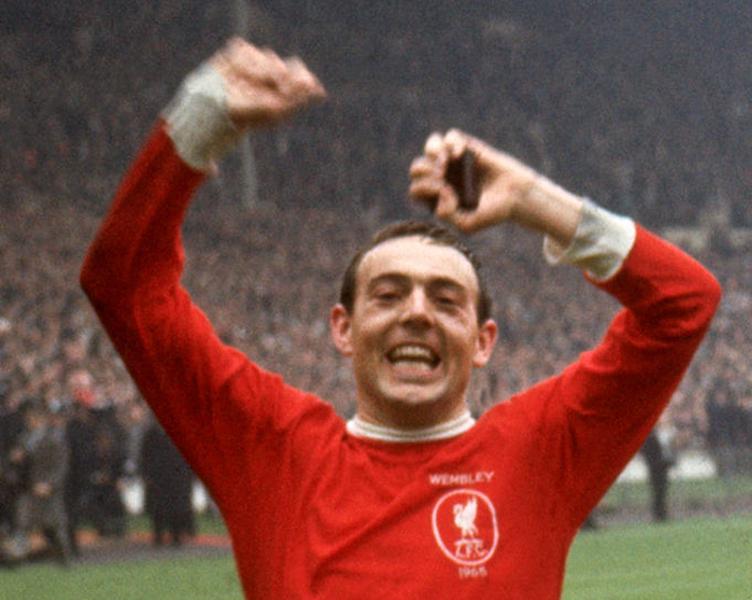 His playing career began in his native Motherwell, part of a young side put together at Fir Park by manager Bobby Ancell. He excelled as one of "Ancell's Babes" alongside the likes of Andy Weir and Sammy Reid, who went on to score the goal for Berwick Rangers that knocked Rangers out of the Scottish Cup in 1967. But St John was the goalscoring jewel in that crown, registering one of the quickest hat-tricks in Scottish football, putting three goals past Hibs in two and a half minutes in 1959.
After scoring 105 goals in 144 games for Motherwell, it was inevitable that, with the abolition of the maximum wage in English football in January 1961, clubs from south of the border would soon show an interest. Sure enough, on May 2nd 1961, St John signed for Liverpool for a club record £37,500, less than a month after winning his seventh cap for Scotland in the 9-3 defeat at Wembley. Liverpool's directors were unsure of handing over such a hefty cheque, wondering if they could afford it. Manager Bill Shankly quickly put them straight, barking, "Jesus Christ, can you not see we can't afford not to buy him!"
Lethal
Shankly was, as usual, correct. St John slotted into the Liverpool side like a dream and his arrival, along with of Ron Yeats from Dundee United at the other end of the park, provided the spine that would turn Liverpool into one of the most feared propositions in the English game. St John rattled in 18 goals, formed a lethal partnership up front with Roger Hunt and guided Liverpool to promotion in his first season.
In the First Division, St John proved better yet. Although he wasn't the obvious beanpole target man, he was a brilliant striker with his back to goal, able to receive the ball and keep hold of it, allowing midfielders to get forward and join up with the play or enabling him to feed the ball into Hunt. It meant his goalscoring record was never quite as prodigious as it had been with Motherwell, but if anything, he was even more effective.
FA Cup
Not only was he a fine hold up player, but his use of the ball was immaculate and his reading of the game helped turned Liverpool into a trophy winning juggernaut in the mid 1960s. They were First Division champions in 1963/64 and 1965/66 and in between that, they won their first ever FA Cup.
That was perhaps the highlight of St John's career, twisting in the air to put a diving header into the Leeds United net and win the game 2-1. It was fitting indeed that the man who had been the key piece in Shankly's first Liverpool jigsaw was to seal the crowning achievement for that team, wiping away what Shankly saw the shame of Liverpool never having won the cup.
It was the FA Cup that ended St John's time at Anfield, Liverpool's sixth round defeat to Watford in 1970 the signal for him to tear that team apart and build a new one. St John had spells with Coventry and Tranmere Rovers, as well as playing in South Africa, but then it was into a job in management, something that seemed an obvious progression for this most intelligent and visionary of footballers.
Management
He cut his teeth back home at Motherwell, finishing ninth in his only full season, 1973/74 and then he was back down to England, trying to revive Portsmouth's fortunes though at that time in their history, he might have better advised to try and raise the Titanic. They were relegated to Division Three during his time there and after leaving Pompey and taking on assistant management roles at Coventry and Sheffield Wednesday, he moved into a role as media pundit that suited him down thot the ground.
His avuncular character, which perhaps meant he was never quite cut out for the role of football manager, found television to be a perfect setting, most famously in the "Saint & Greavsie" show that he co-presented with Jimmy Greaves. To a later generation of football fans, that will probably be their abiding memory of him, but for those who saw him playing at his peak, he will be remembered as one of Scotland's finest forwards.
Photo: independent.ie
---