In a tightly-contested match, OL Reign defeated Gotham FC, 2-0, tonight before a loud and passionate crowd at Gotham FC's NWSL Home Opener at Red Bull Arena.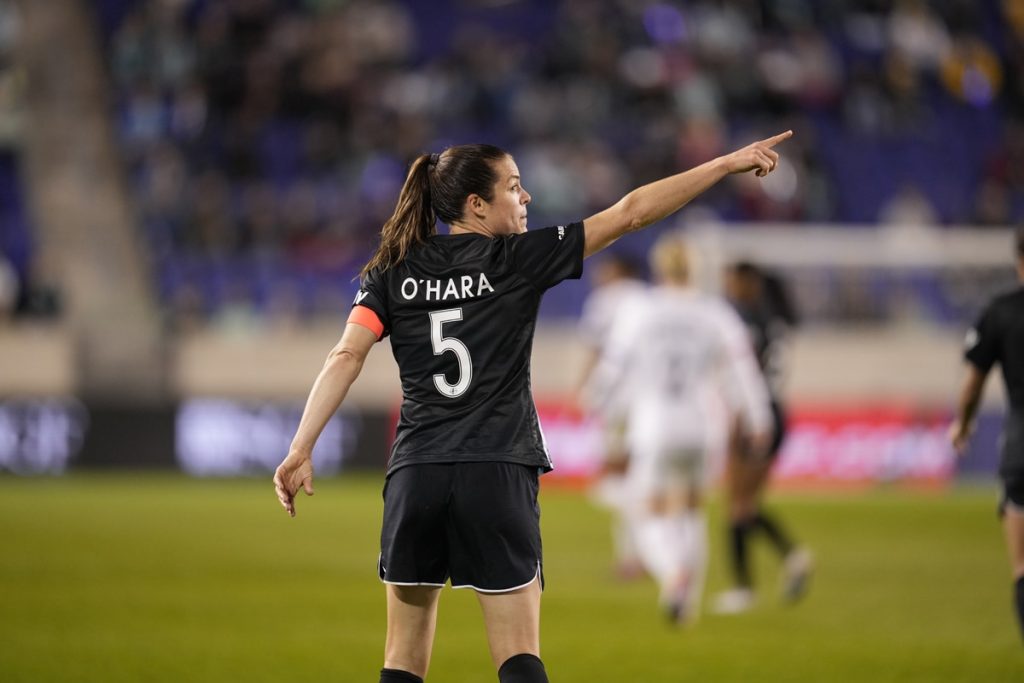 Gotham FC Lose Home Opener 2-0 To OL Reign
Report from Gotham FC
In an action-packed first half, each team had five shots. Gotham FC created many scoring chances, including a pair at 11th and 45th minutes on plays from Midge Purce to Kristie Mewis.
In the 31st minute, Rose Lavelle sent a through ball into Jess Fishlock, who found the bottom right corner to open the scoring. Bethany Balcer made it 2-0 in the 62nd minute, scoring off a scramble for the loose ball after an OL Reign corner kick. Gotham continued to push during the second half, creating a few great chances in the final minutes, but was unable to convert.
"What I would like to highlight is how the team kept fighting and kept going forward until the final whistle," said Gotham FC Head Coach Juan Carlos Amorós.
Added midfielder Yazmeen Ryan, "This is a huge lesson for us, and better to have it now than later in the season. I know that moving forward we're going to learn from this."
The game was delayed by approximately 90 minutes by lightning strikes in the area. Despite having to shelter on the concourse for the long delay, Gotham FC fans showed their fierce dedication to their club and were loud from beginning to end.
"I really want to thank everyone because after such a long delay, when we came on the pitch, all the fans were there and were really engaged," said Amorós. "I haven't experienced something like that before."
Up Next
After an International Break, Gotham FC's next match is Saturday, April 15 against the Orlando Pride at Exploria Stadium. Gotham FC then returns to Red Bull Arena for two games: a Challenge Cup match on Wednesday, April 19 against the Washington Spirit, and regular season match on Saturday, April 22 against the NC Courage. Both home matches are at 7:30 p.m.
---

Never miss a Gotham FC game!
Find out how to watch Gotham FC with our soccer TV guide