Scotland may have been eliminated from the Euros last week, but the tournament continues to have lingering effects in the country. On Tuesday, officials with the Scottish government linked 2,000 new cases of COVID-19 with large, outdoor gatherings of fans watching tournament matches, such as the events staged in Glasgow Green. The next day, Scotland set a new recent daily high of 4,000 confirmed cases of the virus.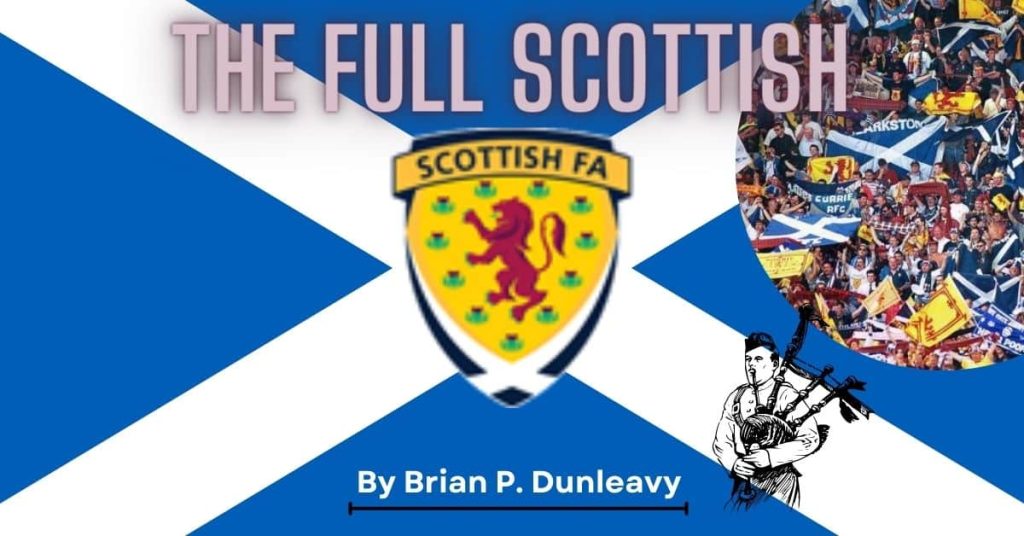 The Full Scottish with Brian P. Dunleavy
This is a footballing publication, not a public health one. The gaffer is clear on that. But this recent bit of unfortunate, non-footballing news does have implications for the sport we all love.
Even as Celtic and Rangers both announced this week that they each sold their full allotment of season books for the 2021-22 campaign—despite rumblings of a boycott among a segment of the Hoops support—with each uptick in COVID-19 infections it becomes increasingly unlikely that all of them will be able to enjoy a match at either Parkhead or Ibrox anytime soon.
And, after what has been 18 months of isolation and/or heartbreak for many worldwide, that thought only serves to compound the misery.
True, sport is a luxury, particularly during times of crisis, such as a global pandemic. But they also provide an opportunity for distraction from the troubles of daily living.
Except when they can't—for obvious safety reasons.
Craig Burley told a "whopper" on ESPN recently when he explained Billy Gilmour's absence from the Scotland squad due to COVID-19 protocols by saying, essentially, that the Scottish government had done a poor job distributing vaccines against the virus compared with the United States. In truth, 50 percent of people in Scotland are fully vaccinated as of this writing, more than the just over 46 percent inoculated on this side of the Atlantic.
What's different is that Scottish officials have been more cautious—and arguably responsible—about "reopening" than their counterparts stateside. And, despite that and the high vaccination rate, the country is starting to see a new surge in new COVID-19 cases, likely due to the rise of the Delta variant.
We're not here to debate the merits of lockdowns and other restrictions—just the "fitba." But given that Scotland's have been relatively cautious in their response to the pandemic so far, it's unlikely that they'll play fast and loose with this latest surge.
Which may mean more football behind closed doors, at least for the foreseeable future.