My how time flies. With the 2017-18 season in Scotland coming to a close, and Celtic securing the domestic treble for the second consecutive campaign, it's time for The Full Scottish fourth annual end-of-season awards. It seems like just yesterday that we were putting our first-ever list of honorees together.
The Full Scottish End Of Season Awards 2018
Brian P. Dunleavy
And while we are as yet nowhere near earning a "testimonial"—a la Celtic's Scott Brown—here at First Touch, we'd like to think we have been doing this long enough to have our own unique, yet valid, take on the real "best-ofs" in the Scottish game. However, make no mistake, "to the victors go the spoils" (to paraphrase another cliché); just as with the "real" awards in Scotland, you'll see a lot of Hoops in our list.
Without further ado…
Player of the Year:
Brown swept most of the honors in this category this season, and deservedly so. He has experienced a career renaissance at Celtic under Brendan Rodgers. However, we'll go with James Forrest here. Taking nothing away from the Hoops captain, Forrest seems to have finally found his footing—and fitness—and the result is that he found the back of the net a lot this season: 17 times in a career-high 57 appearances to be exact. Brown has received plenty of plaudits; we'll give "Wee Jamesy" his due here.
---
Manager of the Year:
Brendan Rodgers. Actually, there are a number of worthy candidates for best bench boss in the Scottish game. St. Mirren's Jack Ross made the Championship look like a cake walk (and perhaps it is)… Neil Lennon took Hibs to a fourth place finish in the Edinburgh club's first season back in the Prem… Steve Clarke seems to have turned things around at Killie… But a first-ever double domestic treble outshines all of these noteworthy accomplishments. Yes, Rodgers still needs to lead Celtic to European success, but domestically, he is king.
---
Young Player of the Year:
Officially, candidates for this honor have to be 21 years of age or younger. But we're not official here. So, while Celtic's Kieran Tierney has rightly earned this award from sanctioned institutions, The Full Scottish will bestow it upon 24-year-old Hoops midfielder Callum McGregor, who became a first team stalwart this season and scored many big goals along the way. Plus, 24 is still young—to us anyway.
---
Team of the Season:
Celtic. To borrow the Hoops' marketing slogan: "Eat. Sleep. Treble. Repeat." Say what you want about the Scottish game, a double domestic treble (League Cup, League title, Scottish Cup) is unprecedented—as in, never been done before. Not by the legendary Jock Stein. Not by anyone at Rangers or anywhere else.
---
Story of the Season: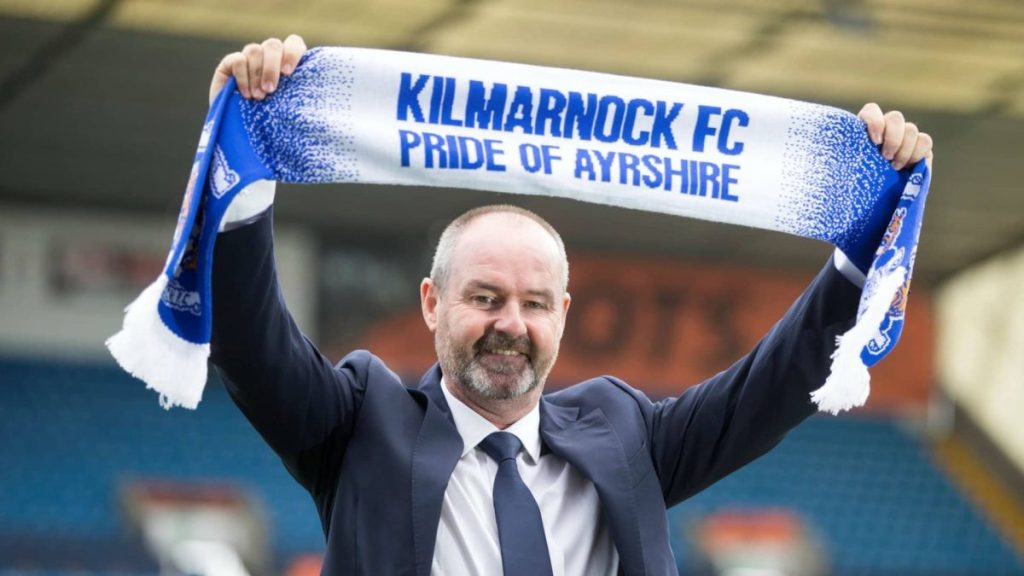 Okay, we've given enough plaudits to the champions. Hence, we'll recognize the great work of Steve Clarke at Kilmarnock here. On the doorstep of relegation a year ago, Killie underwent a remarkable turnaround this campaign, finishing fifth in the Prem, a full 10 points ahead of Hearts and just eight points back of Hibs.
And with far fewer resources at their disposal than any of the other "top six" clubs. The Sporting Intelligence "Global Sports Salaries Survey" pegs Killie's average wages at roughly 60 percent of those of closest rivals Hibs and Hearts, and less than half of those of Aberdeen. Celtic's wages are in a different stratosphere, yet Clarke was able to get a result against the Hoops not once but twice this term.
---
Comeback Player of the Year:
Scott Bain. On the outs with manager Neil McCann at Dundee, the goalkeeper was sent on loan to Hibs in January, and he failed to make the starting XI there. With the window about to close, he secured a loan move to back up Craig Gordon at Celtic. After being forced into a starting role at Ibrox in March due to injuries to Gordon and No. 2 Dorus de Vries, Bain turned in a stellar performance. His solid play in subsequent matches earned him a four-year contract with the champions. Dundee, meanwhile, barely avoided the relegation playoffs.