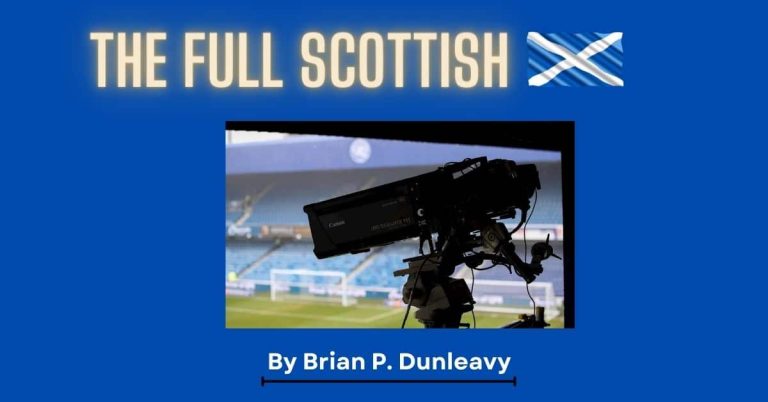 Here at The Full Scottish, we're proud members—and defenders—of the press. As such, we're loathe to critique the work of the reporters covering Scottish football with daily (sometimes hourly) deadlines. That would be low-hanging fruit, given the flexible deadlines we have at First Touch. 
However, even we felt a bit confused—and dismayed—by the headlines coming out of Celtic manager Brendan Rodgers' media conference in advance of the Hoops' visit to Livingston Saturday and in the aftermath of their humbling 2-0 Champions' League defeat away to Feyenoord on Tuesday.
If you hadn't seen his press appearance, you'd be left thinking he was at odds with the club's board over the transfer strategy, what with headlines such as "Rodgers disappointed by summer transfer haul," and "Rodgers left 'wanting more' from summer transfer business."
What the gaffer actually said was, "I think, if you ask any manager, they will always be wanting more, of course, but we work with the players that are here. I'm not saying that in any disrespectful way. I think every manager will tell you they maybe wished they could have done one or two more signings."
In fact, as Rodgers noted, every manager working at the highest levels of the game wishes they could be like, say, Inter Miami, and sign Lionel Messi or, to mention a player at the peak of his powers, Kylian Mbappé.
But Celtic aren't swimming in those waters and haven't been for some time. Some supporters may be frustrated by the club's approach of signing younger players and developing them before selling them on (at a profit), which has been in place for nearly 15 years—though, it has to be said, by and large, it's working.
And yes, though the Hoops reported a record annual profit of £40.7 million during the last fiscal year (with much of that coming from the Champions' League and the sale of winger Jota for £25 million), what has been key to the club's long-term success has been responsible spending.
That's still true even as the club has spent more—and earlier—in recent windows, getting the most of their money by mining markets such as a Japan and South Korea.
This isn't about majority shareholder Dermot Desmond's (extremely favorable) balance sheet. Rather, it's about understanding the current climate that the club are operating in: Scotland's Premiership takes in a fraction of what clubs earn from media rights in the EPL, for instance.
We're not passionately defending the Celtic board. We save our impassioned defenses for the press—except when the headlines overshadow what figures like Rodgers mean.
Indeed, lost in the salacious headlines this week was the following statement from the manager: "If you look at the strategy of the club, it's signing the younger players to develop and improve."
Of course, he also added, "You need quality, and you need experience, and that will obviously help and support potential that you have. So that's something that hopefully over the course of my time here the squad can regenerate into that way."
Irrespective of what the headlines say.