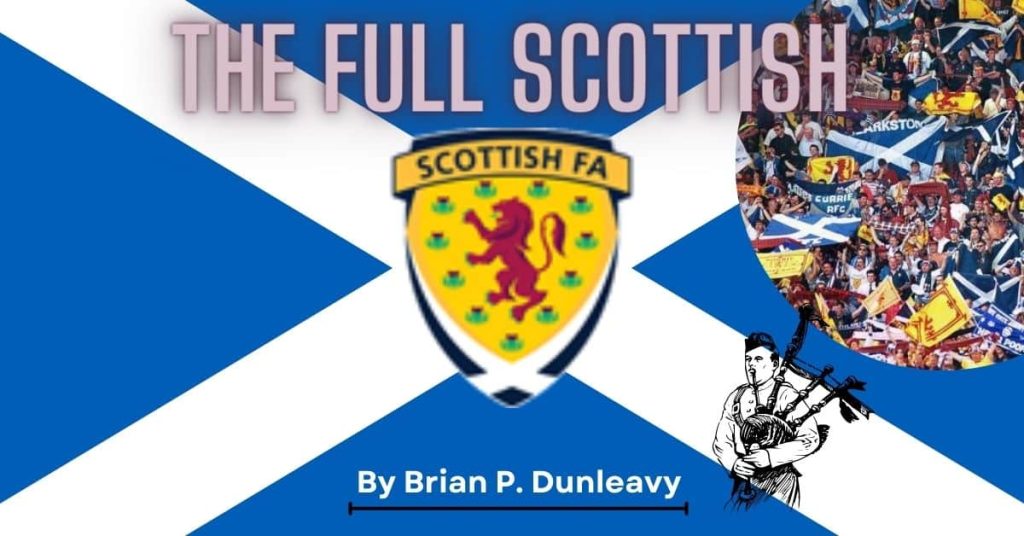 Callum McGregor Reaches 50 caps while Celtic & Rangers struggle to come to terms with each other's fans. Read all about it here.
The Full Scottish
In her song "Big Yellow Taxi," Joanie Mitchell famously sings, "Don't it always seem to go/That you don't know what you've got 'til it's gone." Apparently, Celtic and Rangers haven't yet learned that lesson, despite the song's 1970 release date.
Glasgow's big two can't seem to come to an agreement on the presence of away supporters at their respective grounds. The latest kerfuffle led to an announcement earlier this week that there will be no traveling support at either of the two remaining derby matches this season. More's the pity.
Scottish football, for all its faults, is the home of what is, and should be, one of the biggest rivalry matches in the world, and perhaps all of sport.  Fla-Flu in Brazil? Boca-River in Argentina? America-Chivas in Mexico? Barca-Real in Spain? We may be missing a couple—no, we didn't forget Liverpool-Man U; it doesn't make the cut, in our opinion—but there are few with the same history, and political and social context, in the sport. And the crowd at these matches, having experienced them ourselves, is part of the spectacle. Until it's not.
We understand that the aforementioned history—and, er, context—is part of the issue here. Police officials have weighed in on the ongoing issues, as have supporters' groups for both clubs, who have cited security concerns. Both clubs, too, have now sold season books for seats once reserved for away support during derby matches.
But, folks, none of these issues are insurmountable—nor, in most cases, are they new. Like it or not, this fixture is the key component of Scottish football's "brand." Let's fix it so the world can see it in all its glory.
Callum McGregor Reaches International Landmark
In much more pleasant news, we want to take a moment to recognize arguably Scottish football's best player, at least currently—Celtic's Callum McGregor. The Hoops captain will win his 50th cap for Scotland at Hampden Saturday as the Tartan Army take on Cyprus, in a 2024 Euro Group A qualifier.
National team assistant manager John Carver paid McGregor the ultimate compliment this week, telling Herald Scotland: "He is what I would call a coach on the pitch. He is a controller, he controls the games and dominates the games."
Carver was not finished with his praise, stating: :He does the same for Celtic. When you have a conversation with him, he doesn't talk like a footballer, he talks like a coach. He understands the game and keeps it simple. But he's a huge influence on this team. I have nothing but admiration for him. I enjoy watching him play and I'm delighted he's getting to 50. And, hopefully, I'll still be here when he gets his 100th cap."
We couldn't agree more.
---
Looking to watch the Scotland game on TV this weekend?
Check our schedule for all upcoming Scottish games on US TV
---