Major League Soccer today announced Arsenal FC as the opponent for the 2023 MLS All-Star Game. The renowned 13-time English league champions, who currently sit in first place in the Premier League, will face the MLS All-Stars at Audi Field in Washington, D.C., on Wednesday, July 19.
 MLS All-Stars managed by Wayne Rooney to face Arsenal FC at Audi Field in the 2023 MLS All-Star Game 
Report from MLSsoccer.com
"Major League Soccer is pleased to welcome Arsenal FC as the opponent for the 2023 MLS All-Star Game and MLS All-Star Skills Challenge," said MLS Deputy Commissioner and President, Gary Stevenson. "Arsenal FC is one of the most storied and popular clubs in the world and they are giving their fans a memorable season as they sit at the top of the Premier League table. Fans at Audi Field and watching on MLS Season Pass, will be treated to back-to-back fun and thrilling nights featuring skill, style, and intense competition as top global stars meet in our nation's capital. As our league, clubs, partners, and fans converge in D.C. for a week of events, a matchup between Arsenal and the best of MLS is the perfect way to celebrate the sport and culture of soccer in North America."
D.C. United Head Coach Wayne Rooney will serve as head coach for the MLS All-Stars as they take on the storied Premier League club. The 2023 MLS All-Star Game will be Rooney's third MLS All-Star appearance as he played in the 2019 edition against Atlético Madrid and played against the MLS All-Stars in 2011 as a member of Manchester United.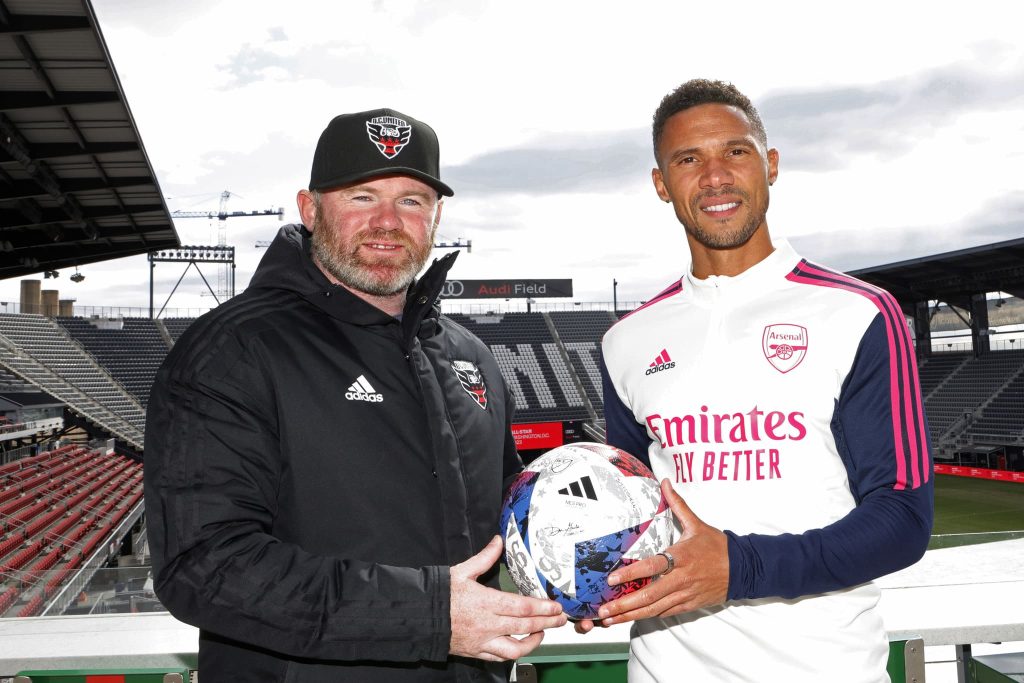 HISTORY OF MLS ALL-STAR GAMES 

1996: East 3, West 2 (East Rutherford, N.J.) 
1997: East 5, West 4 (East Rutherford, N.J.) 
1998: MLS USA 6, MLS World 1 (Orlando, Fla.) 
1999: West 6, East 4 (San Diego, Calif.) 
2000: East 9, West 4 (Columbus, Ohio) 
2001: East 6, West 6 (San Jose, Calif.) 
2002: MLS 3, U.S. National Team 2 (Washington, D.C.) 
2003: MLS 3, CD Guadalajara 1 (Carson, Calif.) 
2004: East 3, West 2 (Washington, D.C.) 
2005: MLS 4, Fulham FC 1 (Columbus, Ohio) 
2006: MLS 1, Chelsea FC 0 (Bridgeview, Ill.) 
2007: MLS 2, Celtic FC 0 (Commerce City, Colo.) 
2008: MLS 3, West Ham United FC 2 (Toronto, Ont., Canada) 
2009: MLS 1, Everton FC 1 (Everton 4-3 pen) (Sandy, Utah) 
2010: Manchester United FC 5, MLS 2 (Houston, Texas) 
2011: Manchester United FC 4, MLS 0 (Harrison, N.J.) 
2012: MLS 3, Chelsea FC 2 (Chester, Pa.) 
2013: AS Roma 3, MLS 1 (Kansas City, Kan.) 
2014: MLS 2, Bayern Munich 1 (Portland, Ore.) 
2015: MLS 2, Tottenham Hotspur 1 (Commerce City, Colo.) 
2016: Arsenal FC 2, MLS 1 (San Jose, Calif.)                                                                 
2017: MLS 1, Real Madrid 1 (Real Madrid 4-2 pen) (Chicago, Ill.) 
2018: Juventus 1, MLS 1 (Juventus 5-4 pen) (Atlanta, Ga.) 
2019: MLS 0, Atletico Madrid 3 (Orlando, Fla.) 
2021: MLS 1, LIGA MX 1 (MLS 3-2 pen) (Los Angeles, Calif.) 
2022: MLS 2, LIGA MX 1 (Saint Paul, Minn.) 
---
See All of the Arsenal Supporters clubs and bars in the USA here