Watch Arsenal in New York. Join us on a trip round the Arsenal supporters clubs in New York State. Find the best pubs for Arsenal fans in Buffalo and meet fellow Gooners in NYC or Rochester.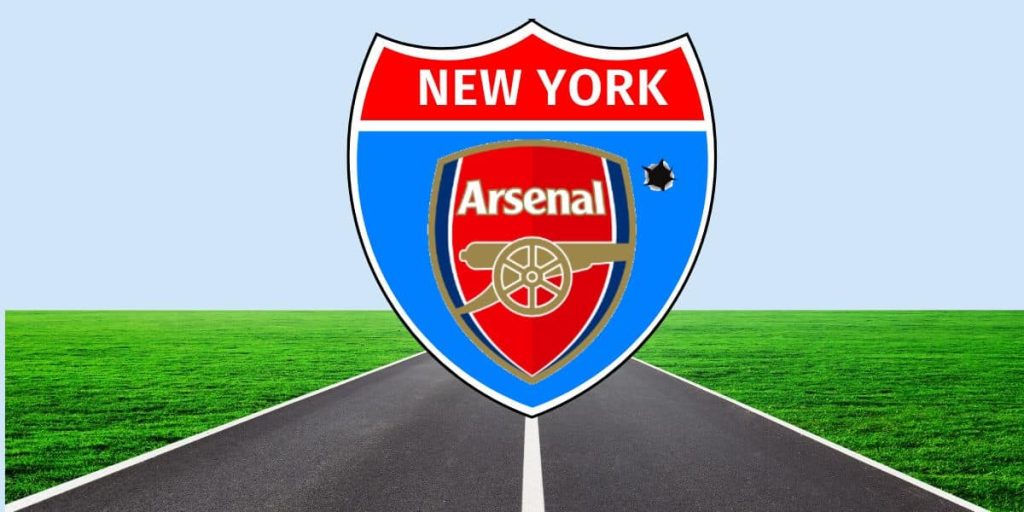 ---
Arsenal Supporters Clubs In New York 
Arsenal

NYC

Welcome to the Big Apple. Arsenal NYC was started in 2007 and is now the largest Arsenal supporters club in the USA. The club's rise in popularity in New York was helped massively by a certain Frenchman playing for the New York Red Bulls for a few years. Obviously, one pub would not be enough to hold this ever-expanding army of NYC Gooners. So that's why there are a bunch of them. Jack Doyle's in Midtown is always busy on game day, as is the East Village Arsenal pub, O'Hanlon's on 14th Street.

The Highbury Pub on Cortelyou Road in Brooklyn was opened by Arsenal fan Jim Grimason who once had a side gig writing for First Touch.  Paddy's of Park Slope is another Brooklyn Arsenal bar with a special welcome for Gooners.

You can meet up with Arsenal fans in Queens at Bar 43 in the Irish neighborhood of Woodside. And although it's outside of the City, there's a fifth Arsenal NYC pub up in White Plains called Dunne's.
Arsenal bar in Midtown Manhattan  – Jack Doyle's
Gooner bar in East Village – O'Hanlon's
Arsenal bar in Brooklyn – Highbury Pub
Gooner bar in Queens- Bar 43
---
First Touch vs Piers Morgan (wanker)
Arsenal legend Liam Brady paid a visit to Arsenal NYC in 2017 where he engaged local Gooners with his considerable Irish wit and wisdom for over an hour. The event triggered this hilarious exchange between First Touch and everyone's least favorite Gooner, Piers Morgan.
---
Buffalo
Gooners
Drive a full day northwest from New York City and you'll still be in New York. But you'll be able to hang out with the Buffalo Gooners, one of the closest Arsenal clubs to the Canadian border. This group meets at Mes Que, a serious Buffalo soccer bar built by Barcelona fans – hence the Catalan name.
Arsenal Bar in Buffalo – Mes Que
---
Rochester
Gooners
On the shore of Lake Ontario sits Rochester, NY, home of the Rochester Gooners and the hosts of Goonerfest 2022. The Arsenal pub in Rochester is Brickwood, a sports bar on the very busy Monroe Avenue. While you're in Rochester, be sure to visit the Record Archive. It's simply one of the best record shops in America. Ask Nick Hornby if you don't believe us.
Arsenal Bar in Rochester – Brickwood 
---
Syracuse
Gooners
A short hop across the Finger Lakes region of New York brings you to the university town of Syracuse where Wolff's Biergarten lures in the local Arsenal fans with the promise of 'German brews, plus sausages, peanuts & soccer on TV'. What more could a Syracuse Gooner ask for?
Arsenal Bar in Syracuse – Wolff's Biergarten
---
Watch Arsenal in New York on TV and streaming.
Check our soccer TV guide for kick-off times and channels