USMNT fans in New York and elsewhere are asking a lot of questions about the squad with the 2022 World Cup less than two months away. Understandably, they're concerned after the team fell to Japan 2-0 and were held to a scoreless draw with Saudi Arabia during friendlies in September.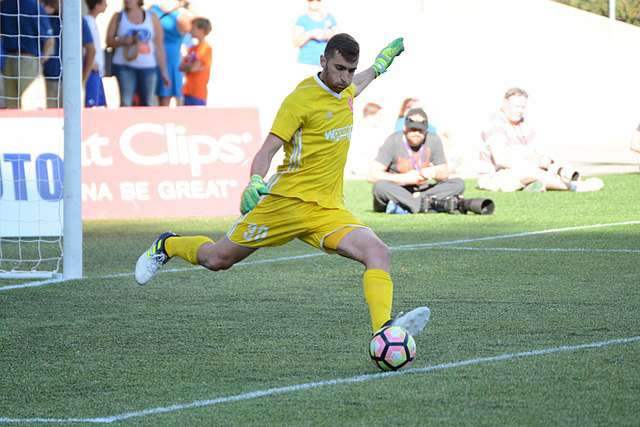 New York Area Players Well Represented At World Cup
By Matthew Stein
There are tough questions coach Gregg Berhalter needs to answer, starting with his squad selection. While we won't know who is on the flight to Doha, Qatar until November 9th, we can speculate on who might be included.
FirstTouchOnline.com examined Berhalter's selections for this latest round of friendlies along with friendlies and Nations League matches from June. Ten of the 34 players involved in those squads are connected to the NYC area.
USMNT Players Connected to NYC
Barring any new injury, most of them, Tyler Adams, Aaron Long, Yunus Musah, Gio Reyna, Antonee Robinson, Matt Turner, and Tim Weah, are locks to make the team. While Sean Johnson, Joe Scally, and Haji Wright hope they've done enough to secure their spot on the roster.
Definitely Heading to Doha
Tyler Adams, born and raised in Dutchess County, is one of the first names on Berhalter's starting XI. The Wappinger native grew up in the NY Red Bulls Academy and turned pro with his hometown team as a 16-year-old. He made his first MLS appearance in 2016 and broke into the starting squad the following year.
As part of the Red Bull family, in 2019, he transferred to RB Leipzig in the Bundesliga. Adams was an immediate impact player for Leipzig. The defensive-minded midfielder scored the winning goal against Atletico Madrid to help Leipzig advance to the Champions League semifinals in 2020. In the summer of 2022, he transferred to Leeds in the Premier League. His manager there, Jesse Marsch, was also his manager at NY Red Bulls.
---
Aaron Long
Aaron Long is one of a handful of expected starters who've played exclusively in MLS. Long joined NY Red Bulls about the same time as Adams. The California native started his career in the Pacific Northwest before signing with NY Red Bulls II in 2016 and immediately becoming the USL's Defender of the Year.
Like Adams, he burst onto the MLS scene in 2017. While Adams moved on to Germany, Long stayed in New York to become one of the best center-backs in the league. One of Berhalter's favorites, Long is another player sure to log many minutes in Qatar.
Yunus Musah
Yunus Musah's connection to New York isn't as strong as others on this list. He was born in New York City while his mother was on vacation from Ghana. Born in NYC, the midfielder committed to playing for the US National Team in 2021. He missed the September friendlies while nursing a hamstring injury he suffered while playing for Valencia in La Liga. He's expected to recover by the World Cup.
The Reyna name is close to soccer royalty in the US. Forward Gio Reyna is the son of former US international Claudio Reyna. His mother, Danielle Egan, played for the women's national team. But Gio is set on making a name for himself.
Born in Sunderland, England, he moved to NY when his father joined NY Red Bulls to finish his career in 2007-2008. The family settled in Bedford, a small town in Westchester County. Gio joined the NYCFC Academy as a 13-year-old but moved to Borussia Dortmund's Academy in Germany in 2019. In 2020 Reyna became the youngest American to play in the Bundesliga.
Antonee Robinson
Antonee Robinson is another player with only a slight connection to NY but plays a significant role in Berhalter's squad. The fullback was born and raised in England and currently plays for Fulham in the Premier League. Antonee's grandmother lived in White Plains; his father was born a US citizen in Westchester County.
Matt Turner
Goalkeeper Matt Turner grew up less than half an hour outside New York City. The Park Ridge, NJ native didn't play soccer until he was 14. He quickly made a name for himself in Bergen County and played at Fairfield University before turning pro.
Undrafted, he signed with the New England Revolution in 2016 where he made more than 100 appearances for the club. Turner was named MVP of the MLS All-Star Game in 2021. He started more games in the 2022 World Cup qualification cycle than any other American keeper and helped lead the team to the 2021 Gold Cup. He transferred to Arsenal earlier this year.
Tim Weah
Tim Weah is another New York City native considered a lock for the World Cup in Qatar. He was born in Brooklyn before moving to Florida, where he learned to play soccer. He moved back to NY to join the Rosedale Soccer Club in Queens. Weah transferred to the NY Red Bulls Academy in 2013 and is currently a forward for Lille in France's Ligue 1.
Weah's father is former Ballon d'Or winner and current President of Liberia, George Weah. Through his mother and father's heritage, Tim Weah had the option of playing internationally for France, Jamaica, and Italy. He said he chose to play for the US because of his love for the country.
---
The Hopefuls
Joe Scally is one of several players making a final push to be included in the squad that travels to Qatar. Born and raised in Lake Grove, the fullback was a star on youth teams while growing up on Long Island. He joined NYCFC as a 15-year-old in 2018.
He moved to Borussia Monchengladbach in 2021. According to ESPN, Scally's made more club appearances than any other American playing in the Premier League, La Liga, Bundesliga, Serie A, or Ligue 1 in the last two years. Scally is still only 19 years old.
Sean Johnson's link to New York only started in 2017 when he joined NYCFC. The undisputed first-choice keeper for NYCFC, he's made more than 200 appearances for them. Johnson also led the club to its first MLS Championship in 2021. Berhalter will decide if that's enough to choose Johnson over Ethan Horvath for the third goalkeeping spot.
Haji Wright is another player who only spent a brief time in the NYC area. The forward was a member of the New York Cosmos in 2015 and scored five goals for the club. Cosmos play in Uniondale and are part of the National Independent Soccer Association. The team hasn't played since January 2021 and cites Covid 19 as the reason. Wright signed with Schalke 04 in 2016 and currently plays for Antalyaspor in Turkey.
While it's unlikely all ten players will make the World Cup squad, the NYC area will be well represented. More than half the starting XI could be linked to NYC, depending on lineup selections and injuries.
Top: Tyler Adams (4) and Gio Reyna (7) pose with their medals. Photo: John Leyba-USA TODAY Sports
---
Matt is a travel advisor specializing in sports travel. He will customize your entire trip so you can watch your team anywhere in the world. Visit www.uniqueluxurytravels.com Or e mail Matt directly.