Soccer in the United States has come a long way in a short space of time. The game has always been there, but it has been playing at least fourth fiddle behind American football, baseball, basketball and ice hockey. For many, over the course of several generations, it sat even further down that list.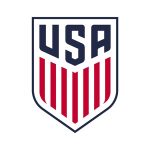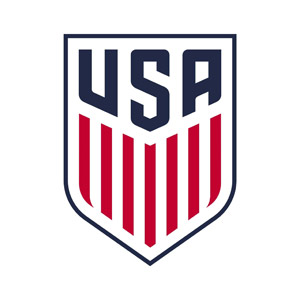 Hosts with the most – Crucial quality to serve USMNT well in 2026
While the NFL, MLB, NBA and NHL continue to dominate a sporting scene Stateside, the fifth slice of the famous American pie is being offered up to those that have finally been able to force their way onto a seat at the top table.
Audience
#OTD 2018: The United Bid of 🇺🇸, 🇨🇦 and 🇲🇽 was awarded hosting rights for the 2026 @FIFAWorldCup in North America.

The moment it happened. 👇 pic.twitter.com/Wkbl4OHJv0

— U.S. Soccer (@ussoccer) June 13, 2020
---
The exploits of the USMNT, along with those in MLS, are captivating an ever-growing audience. FIFA World Cup betting in 2022 may have always been weighted in favour of others, with the likes of 11/4 shots Brazil and 5/1 defending champions France expected to go well, but more positive progress has been made.
While there was understandable disappointment at having missed out on a place at the finals in 2018, the USA have reached the knockout stages in their last three appearances at FIFA's flagship event – and five of their last seven outings. Said runs have often seen expectations exceeded, with hope as the overriding emotion running through any given campaign.
That is no longer the case, with enough talent within the U.S. ranks to ensure that they remain competitive on the grandest of stages. The present is looking rosy enough, with the promise of an even brighter future.
The United States know that they will be filling the role of co-hosts at the 2026 World Cup alongside neighbours Canada and Mexico, with excitement already beginning to build as the first tentative steps down a long road to another showpiece event are taken.
1994
America has been here before, having staged the 1994 World Cup finals, but soccer in the country is now an altogether different beast. Where there was Diana Ross skewing a penalty wide of an open net and players plying their trade at Coventry and Sheffield Wednesday, there is now a real show to put on and household names gracing the books of Chelsea, Arsenal and Borussia Dortmund.
The public that viewed the World Cup as a novelty in the mid-90s is now fully engaged with a spectacle that sits alongside the Super Bowl and World Series when it comes to the greatest shows on turf.
Gulati
Sunil Gulati, a FIFA vice-president and former president of the U.S. Soccer Federation, has said when asked about what the rest of the planet can expect when returning to the States for another global gathering: "I don't think there is any doubt that the American public is far more soccer literate whether that is because of the World Cup (in 1994) or the presence of MLS or the presence of international soccer on television and the changes in technology and social media that facilitate all of that. People are far more literate, far more knowledgeable and far more engaged. That part is great."
America now also has a team of which it can be proud and one that promises to get even stronger in the years to come. While they are holding their own in 2022, by 2026, they will have more experience under collective belts and be approaching what should be their prime.
Gregg Berhalter, the man that has overseen a rebuilding process which leant heavily on youthful exuberance, has said of the foundations put in place by an exciting group of players: "We're pleased with how this group has been rebuilt. We're pleased with the core of this team. We think the core of this team has a ton of potential."
Aspirations
OFFICIAL: FIFA have confirmed the 2026 World Cup will be co-hosted by the United States, Canada and Mexico. 🏆#WorldCup pic.twitter.com/5fusfUI5p5

— GOAL (@goal) June 13, 2018
---
Berhalter is not wrong, and it is that which should stand the United States in the best possible stead heading forward. Any side, across any sport, harbouring aspirations of being successful must put continuity and stability at its core.
The USMNT is doing just that, with long-term vision set to be rewarded. The game may always be soccer to those in a certain part of North America, but plenty are happy to see a form of football coming to their home, and there is every reason to believe that they will be hosts with the most in a little under four years' time.