Mulligan's soccer bar in Hoboken is the place to watch live soccer games in New Jersey. You can watch matches all day at this place as they show every game on offer. Voted best soccer bar in New Jersey many a time, at least by this publication!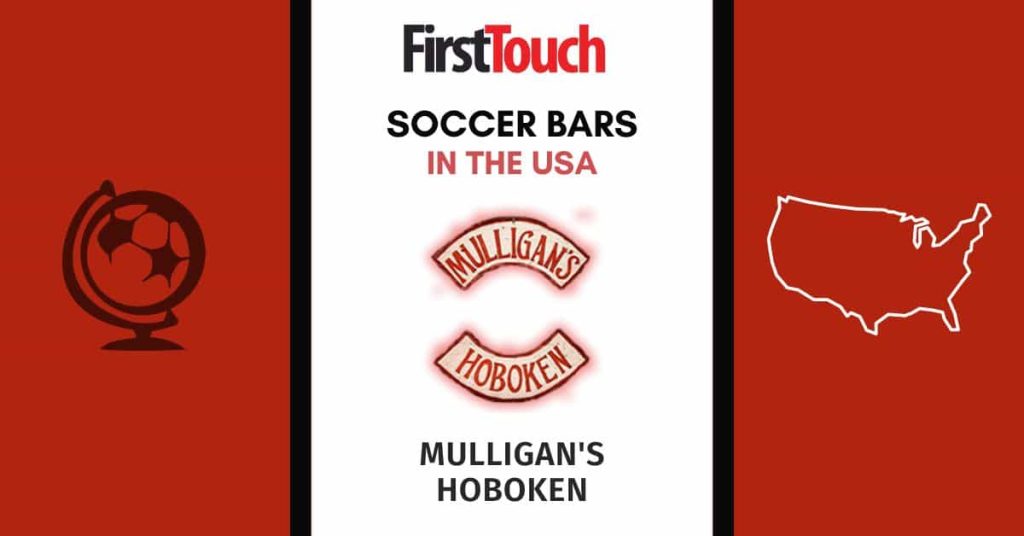 This is the perfect soccer bar in Hoboken where you can watch games and be sure to be in good company. Mulligan's supporters clubs include the Garden State Blaugrana Penya (Barcelona), Garden State Blues (Chelsea), Hoboken Spurs and others. Watch live Chelsea games with some passionate New Jersey CFC supporters.
Mulligan's Hoboken – New Jersey Soccer Bar
---
Mulligan's
150 1st Street, Hoboken    201 876 4101
Looking for the best bar to watch the World Cup in NJ? Milligan's shows all live World Cup matches with no charge.
Don't miss any live soccer at Mulligan's! Check our soccer TV guide for upcoming games.
You can also download our app for soccer bars. It's free and available for iPhone and Android.
---