It's a measure of the man's significance that despite having been out of the game for a decade and more, we must mark, and mourn, the passing of Jimmy Hill.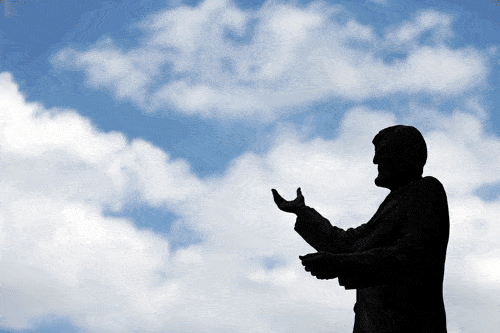 By Dave Bowler
Such were the scale of his ideas and achievements, the scope of his intellect, the power of his evangelically charismatic personality that it is impossible even to begin to do justice to him within the space that we have. But be assured of this, if it had not been for the presence of Jimmy Hill at football's heart for the last 60 years, the game would be radically different now.
For starters, we can pretty much guarantee that we would never have seen Thierry Henry, Gianfranco Zola, Ossie Ardiles, Eric Cantona, Sergio Aguero or Luis Suarez on these shores while we can be similarly certain that Steven Gerrard, Alan Shearer, Frank Lampard and countless others would not have played out their careers in their native land but would have been tempted overseas.
Maximum Wage
Had it not been for the abolition of the maximum wage, the restraint by which clubs artificially kept their expenditure in check, and all the associated freedoms that were to ultimately flow from it, then not only would English clubs have been unable to attract the best, we wouldn't have been able to keep our own either.
The maximum wage clearly had to go, but it needed a leader like Hill, then in charge of the Players' Union, to break its back by bringing players together and threatening communal strike action.
Coventry City
In his time at Coventry City, Hill was responsible for all kinds of ground breaking initiatives. Seeing all seater stadia as the answer to hooliganism, he evangelised over that. He tried to forge links with the local community and its businesses, seeing the value in kit sponsorship. He introduced glossy matchday programmes, electronic scoreboards and he was also responsible for that grotesque chocolate kit. Still, you can't be right all the time.
Ideas Man
Away from the club, he was a mass of ideas for the greater good of the game. He was behind the introduction of three points for a win in England in an effort to encourage attacking play, an idea that was ultimately adopted around the world. He was a prime mover behind the concept of the play-offs too, to try and get rid of those tedious, meaningless games that littered the fixture list after February.
Furthermore, he saw that the game existed beyond the confines of England too, heading across to the United States and running a franchise, Detroit Express, in the nascent North American Soccer League, the father of the now burgeoning MLS set up. He took English ideas there, brought American ideas back to England with him, a fertile period for both countries.
TV Pundit
It says plenty for the power of the tube that, for all that, it is as a TV pundit that Hill will be best remembered. Some of his comments were outlandish, seemingly designed to grab attention, but dear God, in a world of anodyne pundits saying nothing and taking an age to do it, how we could do with somebody willing to speak his mind the way Hill did.
And that was Jimmy Hill, fearless in every respect. A visionary at times, a prophet without honour at others, a man who would come up with a dozen new ideas every day. The difference between him and most of the others who can do that? Ten of his were good ones.
Rest easy Jim.