You may have noticed that here in England, we've developed a fabulous talent for doing the wrong thing in recent years. You want an example? Well, ignoring our laugh a minute "democracy" for the moment, let's consider the way in which we have employed VAR.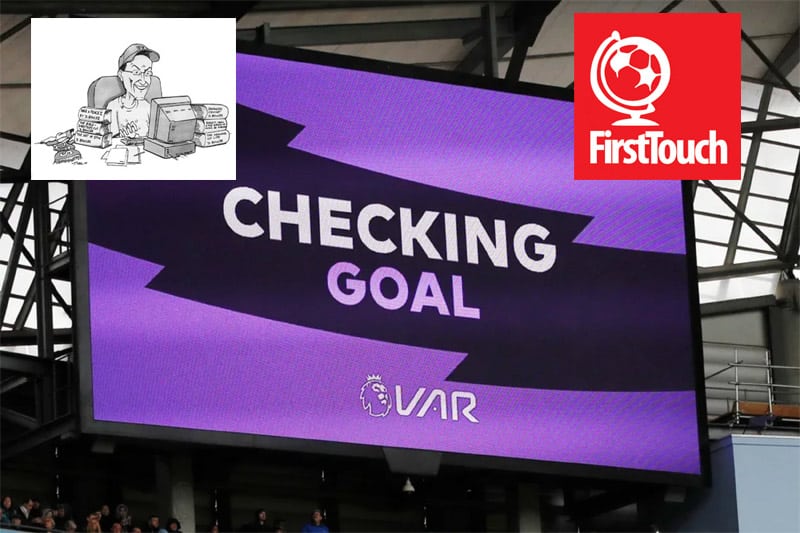 By Dave Bowler
Alone among all the other nations that have taken it on, the Premier League has contrived to take a system that was supposedly designed to eliminate controversy and used it to create more. Nearly five years ago, I had the misfortune to be at a game where it was used in its infancy, an FA Cup tie between Liverpool and WBA at Anfield.
We went to VAR on at least three occasions from memory, nobody in the stadium having the faintest idea what was happening, or why the decisions were taken. It took five minutes to award a penalty. Three minutes to disallow an own goal. Three minutes to award another goal, by which time, the crowd had forgotten what it was they were supposed to be celebrating. So bad were the delays that two players standing around in the January cold waiting for the restarts immediately pinged their hamstrings and had to go after.
Afterwards, I wrote this in the match report.
"Deliberately, I've made no direct mention of VAR's intervention in the game thus far, chiefly because to pay attention to that would be to deflect from a magnificent performance from the Albion that should be the sole talking point of the 90 minutes.
"But also, why give glory to a system that undermines a referee and renders him and his assistants impotent, mere puppets? Why commend something that undermines the spirit, the principles, the ethos of the game? Why help a "development" that will kill the game as we know it stone dead?
"We should take a leaf from the book of those who admired English cricket when the Australians first won on these shores in 1882. In affectionate remembrance of football, which started coughing up blood at Anfield on January 27th 2018, a DVD of the game should be cremated and the ashes placed in an urn. Said urn should then be inserted as deeply as possible into any orifice of those who would foist this disaster on us again. There's still time to save the patient, but it might be running out. VAR? What is it good for? Absolutely nothing, say it again…"
Wrong Decisions
Pretty much uniquely in a lifetime of writing this nonsense, on this occasion I think I've been proved 100% correct.
Not only does it still take forever to get a decision, as we deliberate whether one player's quiff is onside or whether the fact that another didn't get a manicure on Friday means his fingernails are playing somebody onside, when we do get the decision, they still turn out to be wrong. David Moyes looked fit to murder somebody – anybody – after VAR denied his side a point against Chelsea, Newcastle had a good goal ruled out against Crystal Palace, a glorious Alex MacAllister stroke for Brighton was questionably ruled out after five minutes of deliberation against Leicester.
Even if VAR was proving infallible, does it really matter? By ensuring that fans and players celebrate goals with one eye on whether that's going to be cut short by a trip to the TV studio, we are taking something viscerally thrilling out of the game. And where's the fun in celebrating a goal that happened five minutes ago?
More than that, why are we trying to correct the foibles of just three people, the referee and his assistants? Sure they get things wrong, they're human. But hasn't your centre-forward ever missed a sitter? Or your goalkeeper let the ball dribble through his hands? Football is a game all about mistakes – if no mistakes were ever made, every game would finish up 0-0.
Humanity
At its best, football is a celebration of humanity in all its glory and all its frailty. And when that goes, when you turn it into a video game, you're losing your soul in pursuit of a perfection you'll never achieve and should never want anyway.
Dave Bowler is the author of "The Magic of the Cup" book series, re-telling the tales of past glories.
Follow the magic of the cup on Twitter:  @MagicOfFACup
A new football season is upon us, so why not indulge in some proper football reading, with "The Magic Of The Cup"?

1967/68, 1970/71 and 1973/74 all available here: https://t.co/cSg8LAel29#LFC #WBA #Arsenal #EvertonFC #NUFC

— The Magic Of The Cup (@MagicOfFACup) August 5, 2022