Loïc Rémy, a standout figure in the realm of football, has taken the significant decision to end his professional playing days. After leaving a lasting mark on the game, he has chosen to retire on his terms. This decision comes on the heels of his stint with Ligue 1's Brest. Starting his career in France, Rémy's dedication, skill and consistent performances saw him transition from a promising young player to a household name in football. 
Throughout the years, he played for several top-notch European clubs, impressively showcasing his talent. By the time he reached 36 Rémy had firmly established himself, particularly in the Premier League where he was often considered one of the Premier League picks for teams during his prime.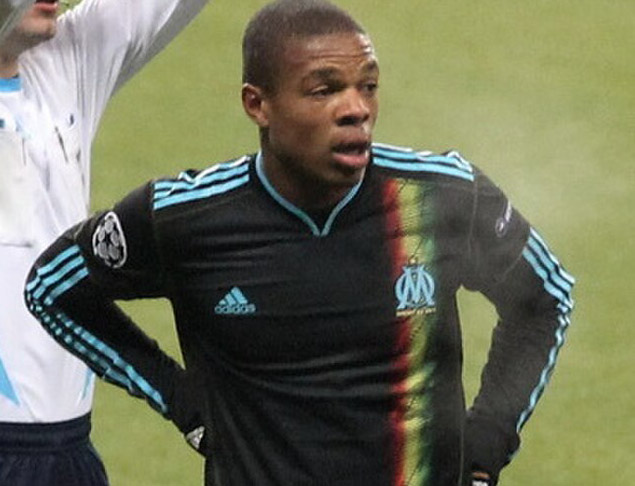 Rémy's journey in the English top-flight is one that will be remembered by many. Though he played for four Premier League clubs, it was his time at Stamford Bridge with Chelsea that truly stands out. Here, he clinched both the Premier League and the League Cup in 2015, netting 12 goals in 47 appearances. The French striker's path to Chelsea was not straightforward, however. After beginning his Premier League voyage with Queens Park Rangers, he moved on loan to Newcastle where his impressive 14-goal tally in a single season caught the attention of Chelsea.
His subsequent move to the Blues was not only marked by trophies but also by memorable moments on the pitch. Yet, Rémy's time in England also had its challenges. A brief loan at Crystal Palace proved less fruitful before he eventually bid adieu to the Premier League, heading to La Liga's Las Palmas.
A Career Spanning Borders
Starting off at Lyon, Rémy's talent was evident early on, and it didn't take long for him to make a name for himself, first at Nice and later at Marseille. It was at Marseille where he achieved his career-high of 20 goals in the 2011-12 Ligue 1 season. This prowess in front of the goal made him a sought-after player which paved the way for his eventual move to QPR in 2013. This transfer came about in a rather unconventional manner, with the striker agreeing to the deal during a game of FIFA 12 with club owner Tony Fernandes.
After leaving England, Rémy continued to showcase his talent across Europe, from Spain's Las Palmas and Getafe to France's Lille and then onto a three-season adventure in Turkey. Finally, his journey came full circle as he returned to France with Brest.
Dawn of a New Chapter
After signing a short-term deal with Brest in February, and with no extension on the horizon, Rémy decided it was time to call it a day. Throughout his career, he wore the jerseys of 14 different clubs, a testament to his adaptability and enduring talent on the field. On the international stage, Rémy's prowess was no less significant. With 30 caps for the French national team, he found the net seven times and even represented France in the 2014 World Cup, where they made it to the quarter-finals.
Rémy's revelation about almost joining Liverpool before Chelsea shows the unpredictability of a footballer's career. He once said, "For me, everything happens for a reason," emphasizing that despite the twists and turns, he cherished every moment of his journey. As fans around the world bid farewell to one of the legends of the sport of soccer, the question on everyone's mind is this: What's next for Loïc Rémy? Whether he delves into coaching or chooses a different path altogether, one thing is for certain – the legacy he leaves behind on the pitch is undeniable.