American Soccer Journalist Grant Wahl collapsed and died yesterday in the press room of the Lusail Iconic Stadium in Qatar during extra-time of the World Cup quarter final match between Argentina and Holland.
Grant Wahl Death At World Cup Due To Heart Issue
On a personal note, we at First Touch send our sincere condolences to Grant's wife, Dr. Celine Gounder and all of his family and loved ones. We have worked alongside Grant in many a press box since before the 1994 World Cup when any form of soccer coverage here was as rare as hen's teeth. We thank him for all his hard work and inspiration during that long journey over the past three decades.
Grant explained on his podcast Thursday that he had been suffering from pain and discomfort for the past few days. He visited a local clinic and was given antibiotics. On Friday he collapsed and was rushed to hospital.
"He received immediate emergency medical treatment on site, which continued as he was transferred by ambulance to Hamad General Hospital," said a statement put out by the World Cup organizing committee.
Death Threats In Qatar
Grant Wahl's passing happened just days after an incident when he was refused entry to a prior World Cup game, and detained briefly, for wearing a rainbow tee shirt, of all things. Eric Wahl, Grant's brother is speaking out on social media and believes that foul play was involved. Eric, who is gay, explains in a video that he is the reason his brother wore the rainbow shirt to the USA match.
"He told me he received death threats. I do not believe my brother just died. I believe he was killed."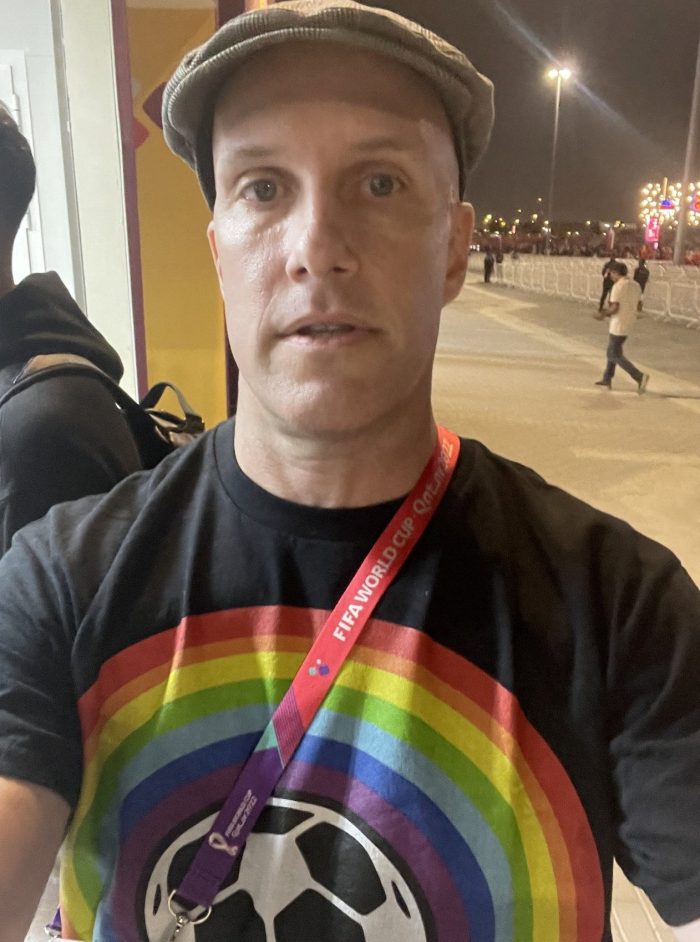 Sports Illustrated have released the following statement; "We were proud to call him a colleague and friend for two decades — no writer in the history of SI has been more passionate about the sport he loved and the stories he wanted to tell," the statement read.
FIFA President Gianni Infantino has of course released his own statement. "It is with disbelief and immense sadness that I have been made aware of the passing of renowned sports journalist Grant Wahl, whilst reporting on a quarter-final match during the FIFA World Cup in Qatar."
Infantino did not express how gay he was feeling at the time.