Carragher's Bar & Bootroom is a Liverpool bar in the Wall Street area of Manhattan. Recently relocated from Times Square, Carra's is the place to be for downtown Liverpool fans. Named for ex-Liverpool legend Jamie Carragher, The Boot Room at Carragher's is as vibrant as any great Liverpool bar in the world on matchday. Open for all World Cup games, Carragher's is also open for all EPL, Champions League and FA Cup games.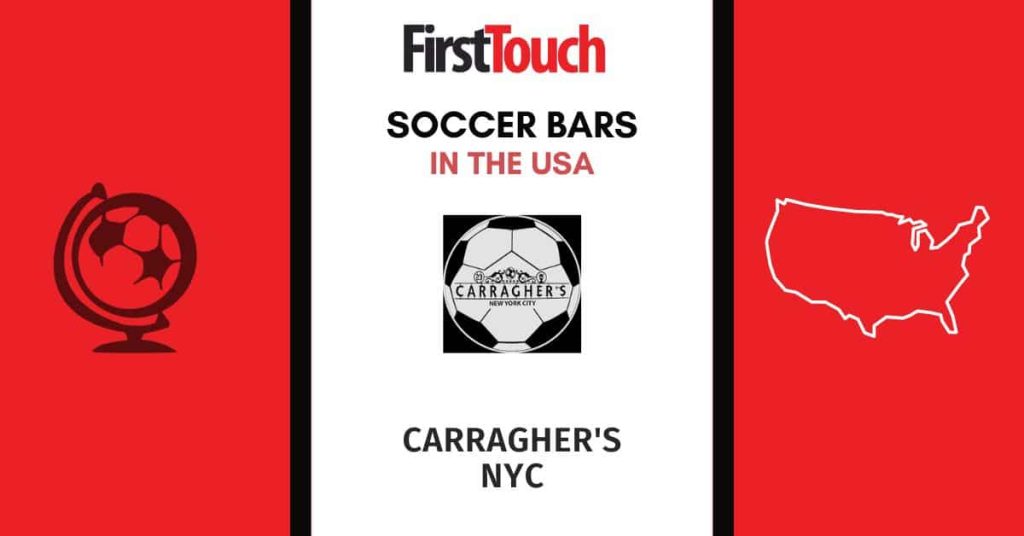 Carragher's Bar & Bootroom – Downtown soccer bar

Carragher's
17 John St.   646 414 6223
Watch live Liverpool games at Carragher's!
Check our soccer TV guide for channel and kick off info for games.